Compass Curated Portfolio is Your Ultimate Guide to Luxury Real Estate
WHAT | A collection of the most prestigious Compass properties across the country, delivered to your inbox each month.
WHY | Real estate is by far the largest asset class in the world with residential property worth around $168.5 trillion worldwide! As such, luxury buyers and investors want to know what's happening not only locally, but globally.
HOW | At Compass, we are uniquely positioned to serve these luxury clients with offices and trusted agents firmly planted in key luxury markets around the country. The fact that we are independently owned makes it easy for agents from coast to coast to share information seamlessly and connect buyers to the best agents almost instantly.
Enter Compass Curated, a dedicated marketing and communications tool to enhance our luxury offerings from Boston to Beverly Hills, from Nantucket to Nashville to Newport Beach. We'll kick things off with Compass Curated Portfolio, a brief and informative monthly newsletter that highlights the most prestigious Compass listings. The content is easily searchable by region and readily available to anyone who signs up. If you wish to be added to the newsletter, click here.
See below for a sample of February's Compass Curated Portfolio.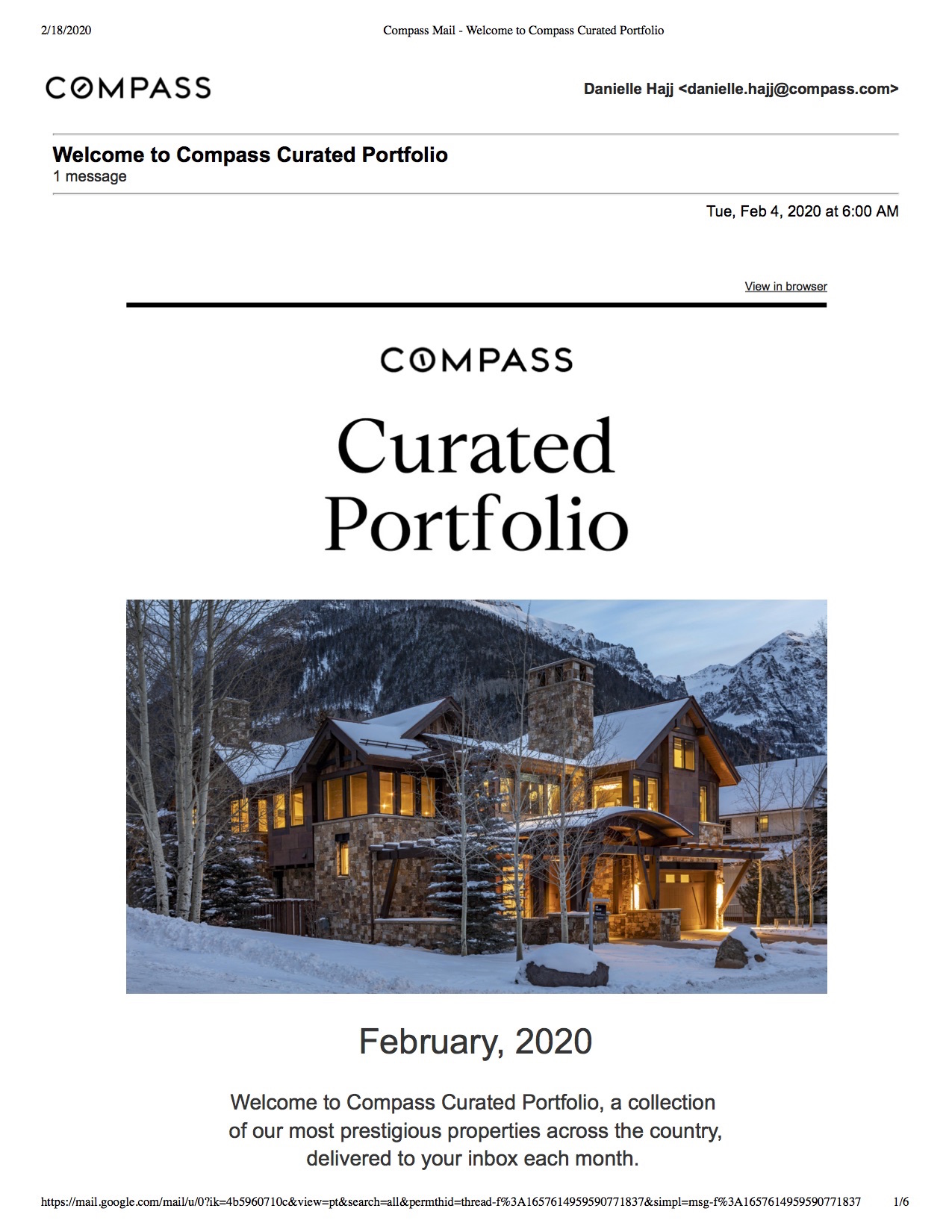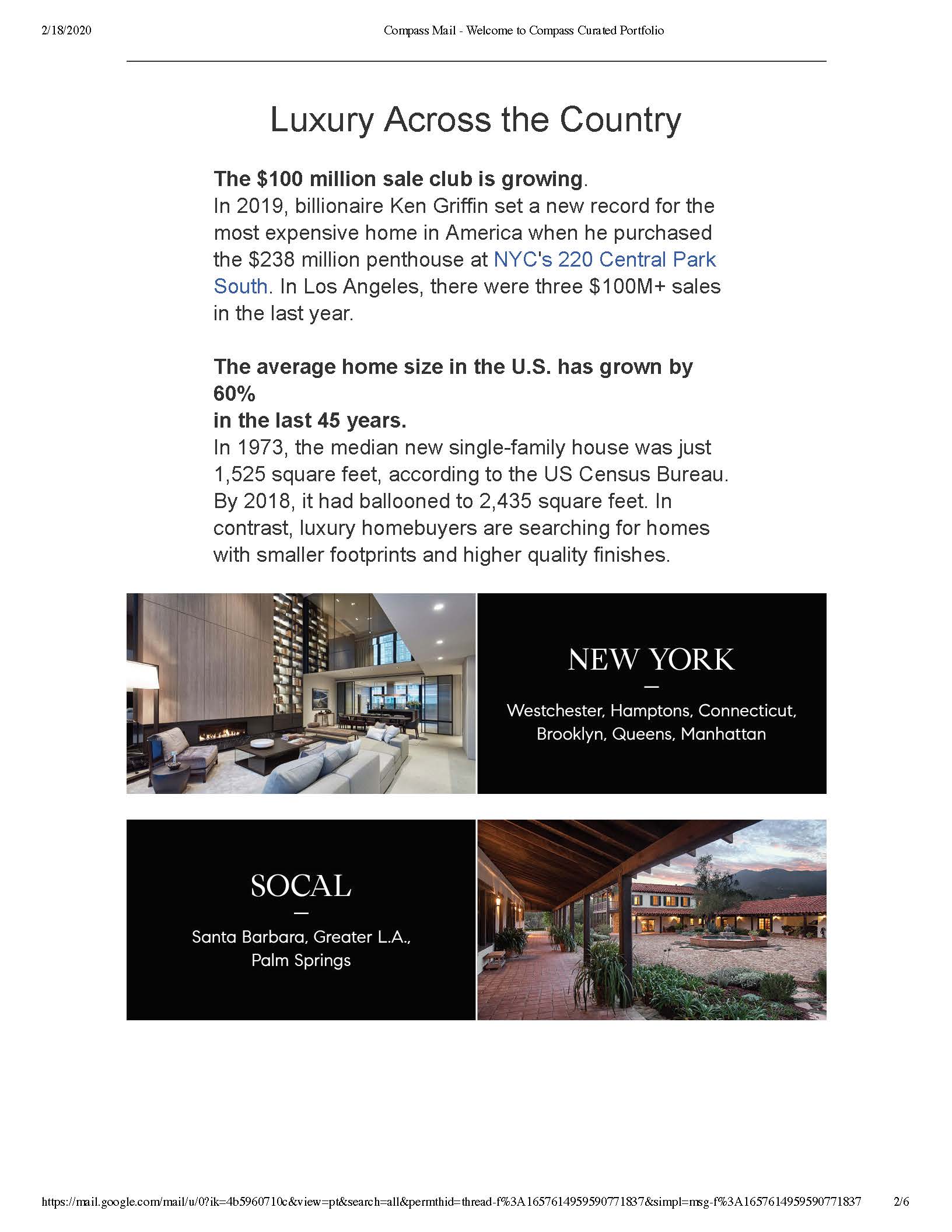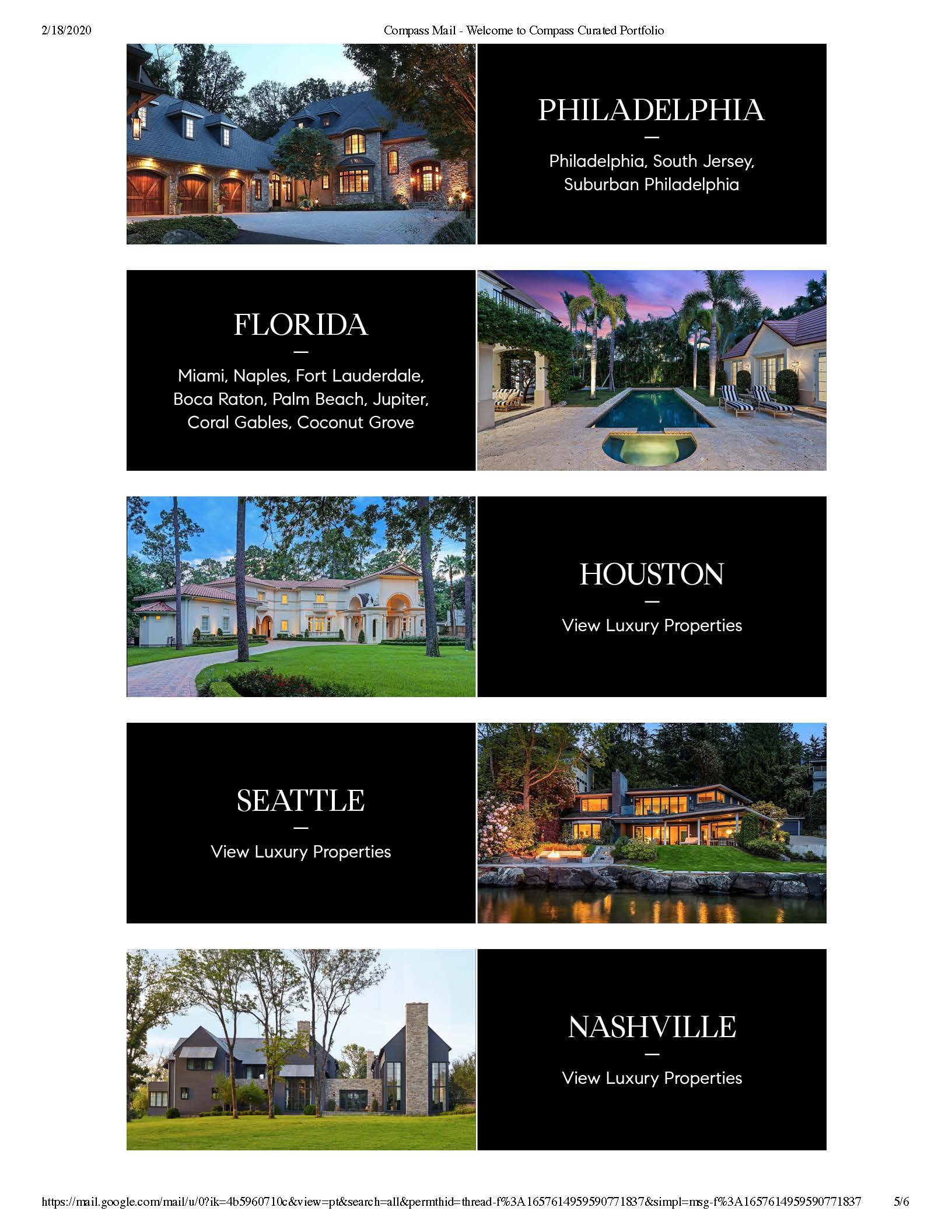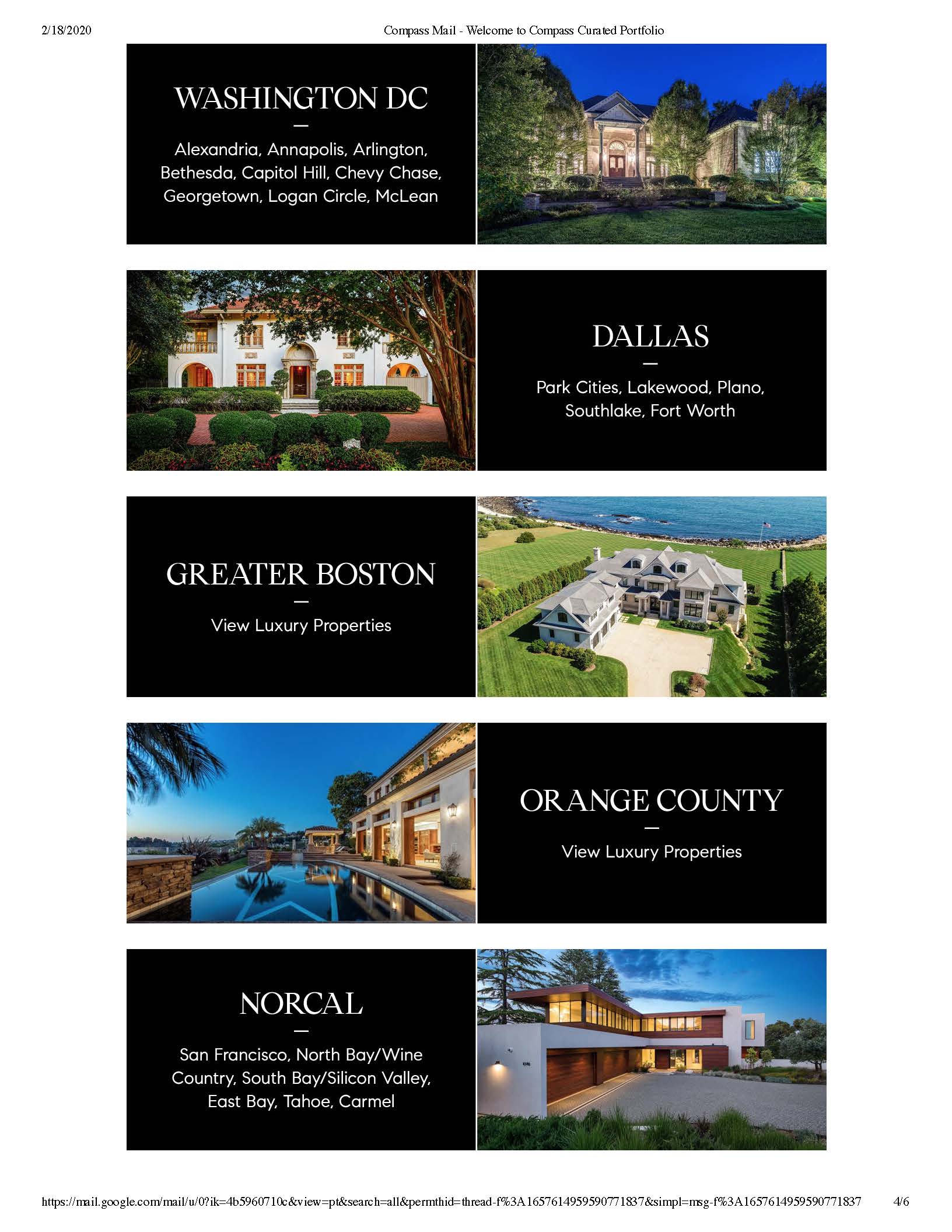 Until next time!
Friend us on Facebook
Follow us on Instagram