Compass Concierge is The Best Thing to Happen to Sellers
One of the many reasons we joined Compass is because they have a true commitment to not just the agents, but to the most important people to us – our clients. The Compass Concierge program is yet another example of how they are empowering us agents to deliver the most exceptional and unparalleled service to our clients. Their commitment to this initiative is unwavering.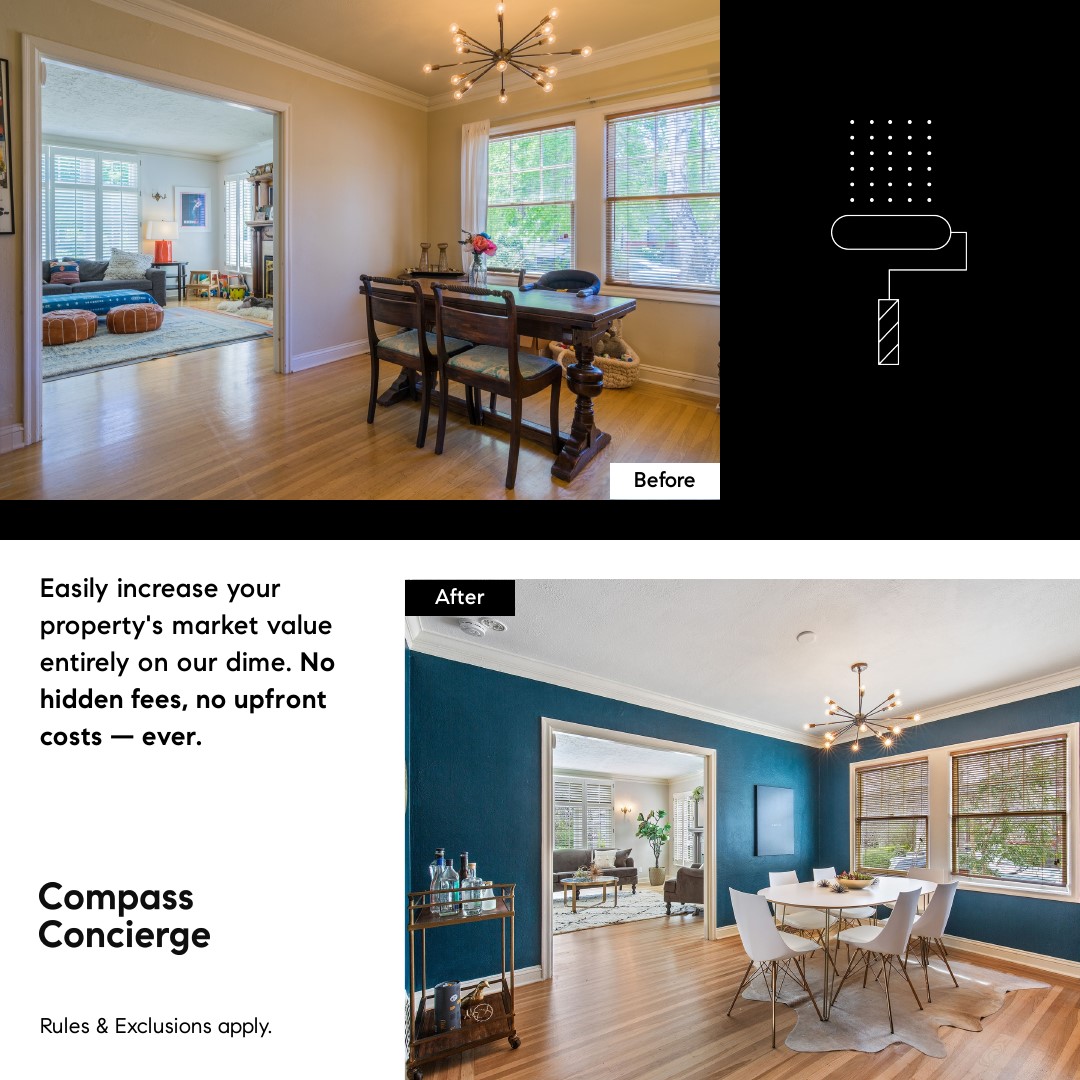 WHAT IS IT? Compass will pay upfront for sellers to make improvements to their home prior to listing in order to maximize their home's market value.
WHICH SERVICES WILL COMPASS PAY FOR?
Staging
Cosmetic Renovations
Landscaping
Interior + Exterior Painting
Pest Control
Custom Closets
Deep-cleaning
Moving + Storage
Decluttering
ARE THERE HIDDEN FEES? No - Compass will only invoice you after closing for the total cost of work covered through the program. NOTHING MORE. No interest, up-charges, or other hidden fees.
I AM INTERESTED, WHAT'S NEXT? The program is exclusive to Compass agents. Once you sign a listing contract with a Compass agent, they will do a consultation and explore every opportunity to elevate your home's value. Once the desired improvements have been determined and approved, Compass will cover upfront costs, collecting payment for services rendered at closing.
WHY IS THIS BENEFICIAL TO SELLERS? Sellers everywhere are leaving thousands of dollars on the table when selling their homes because they don't have the capital to invest up front in basic improvements or staging their homes. The benefits of staging have been thoroughly researched and deemed worth it by countless professionals. Check out this 2019 report done by the National Association of Realtors finding that 83% of buyer's agents said staging helped the buyers visualize potential and 44% of buyer's agents said staging increased the financial offer for the house. Further than staging, home improvements such as a fresh coat of paint, updated countertops, new appliances, deep cleaning, and even landscaping will make your property infinitely more desirable and drive more buyers to your home.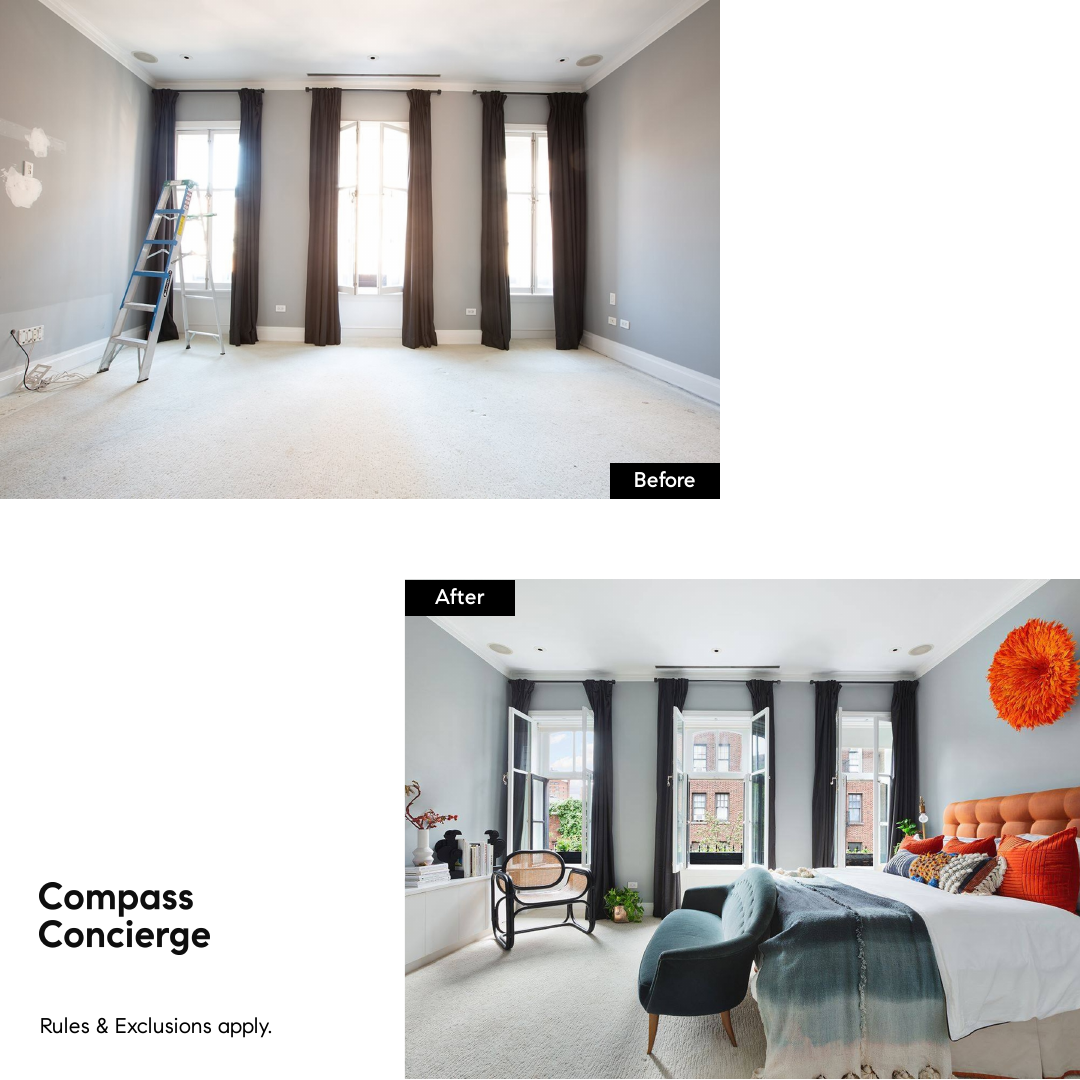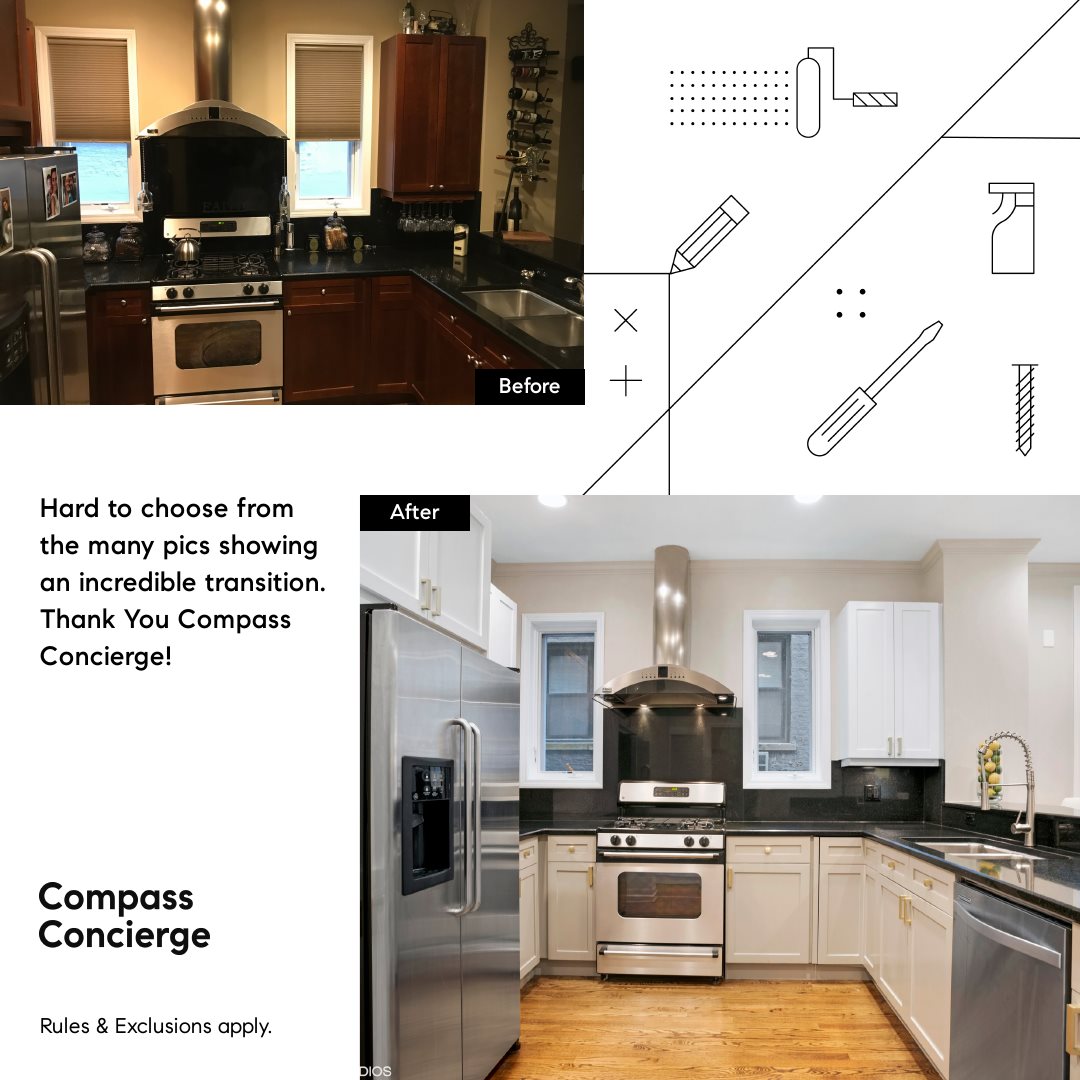 XOXO,