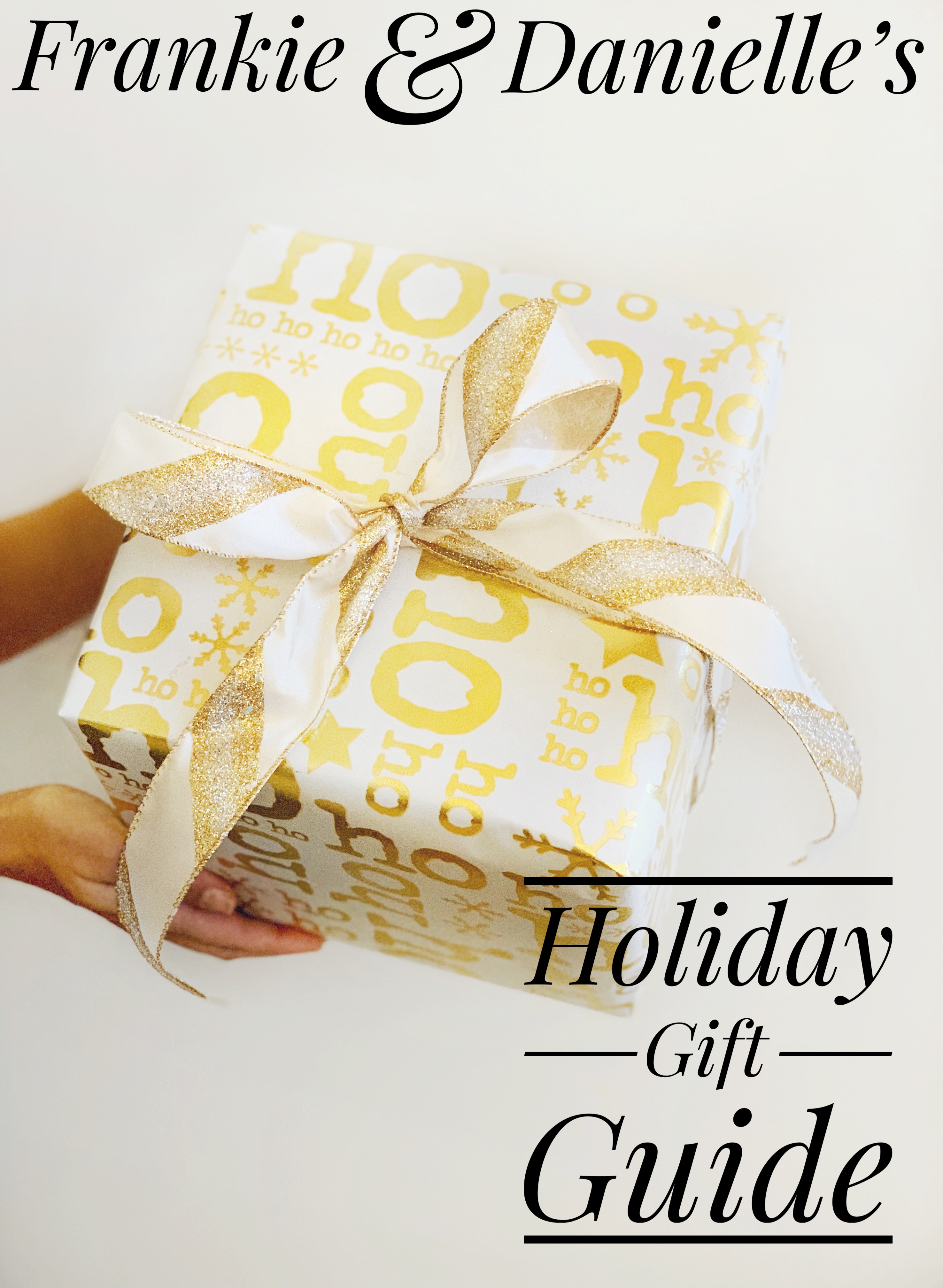 Holiday Gift Guide 2018
We are going to start this gift guide out with a shout-out to all the holiday over-achievers. You know exactly who you are. The people who are already wrapping gifts instead of frantically shopping during the last few weeks of December. The ones who collect wish-lists in November and spend Black Friday shopping for others instead of themselves (whoops, guilty as charged). Unfortunately, we do not identify with all of you.
As much as we consider shopping a sport and a hobby, we fall victim every year to paying rush shipping fees and battling insane mall crowds. So, to our fellow shopping stragglers, this one's for you. We stand with you in solidarity as you rack your brain for gift ideas and procrastinate until December 20th, only to be forced to buy whatever is left out there.

Now don't interpret our slow approach to gift buying to mean that we dislike giving gifts. The exact opposite is true, and so much so, that it takes us forever to dream up the perfect and most creative present for each person. This year, we resolved to take a less stressful approach and began our research early. We've canvassed the internet and read every gift guide in order to curate our own guide, one that suits our (very high) standards. And in an attempt to be some sort of holiday hero for our partners in procrastination, we are sharing it with you.

So sit back, pull out the credit card, and get ready to rack up some points, because this is the gift guide you've been waiting for.

For the Home
Gold Geometric Vase, $13 - This vase will modernize any home
Copper Measuring Spoons, $24 - Trendy yet functional measuring spoons
Selenite Incense Holder, $26 + Incense Ritual Kit, $22 - Give the gift of zen & good vibes
Hang Up Shower Bluetooth Speaker, $32 - Unleash their inner pop star
Cold Brew Coffee Maker, $58 - Iced coffee is here to stay
Nespresso Milk Frother, $69 - Almost everyone has a coffee maker at home, but you can up their coffee game with this milk frother that does both hot and cold froth
iHome Vanity Mirror Speaker, $80 - Streamline the getting ready while listening to music process
Ring Video Doorbell, $99 - The affordable alternative to home security

Countertop Herb Garden, $130 - Garden fresh herbs for the friend living in a condo or just lacking a green thumb
PancakeBot Pancake Printer, $299 - This sounds outrageous, because it is! Gift this to the friend who has everything, guarantee they don't have a pancake printer
For the Beer/Wine/Spirits Lover

Sugarfina Alcohol Candies, $3-$20 per cube - From Dom Pérignon champagne gummy bears, to Casamigos margarita chews, this candy company is not messing around
Ice Sphere Molds, $15 - For mixologist-quality ice at home
Corkcicle Air 4-in-1 Chiller, $25 - Chiller, Aerator, Pourer and Stopper all in one wine accessory
Wine Soaps, $28 - These all-natural vegan soaps are laced with notes from red and white wine varieties and provide skin soothing benefits
Wine Aerator, $29 - Ditch the decanter with this aerator that attaches directly to the bottle and aerates & filters as you pour
Scotch Infused Toothpicks, $35 - For the scotch drinker, these toothpicks are infused with an Islay single malt that releases its flavor by biting the wood
Whiskey Tasting Set, $40 - Ensure your whiskey aficionado a properly chilled and aromatic whiskey experience with this set
Wine Wands, $59 - No more wine headaches! These wands filters out the histamines and sulfites known to cause side effects from drinking wine
American Atelier Decanter + Glasses, $60 - Perfect for sprucing up any bar cart

Draft Beer Tap System, $150 - Give any canned or bottled beer the taste of draft from your own home
Cocktail Smoking Box, $250 - Transform your cocktails into something special by infusing them with smoke in this glass box
Coravin Wine System, $299 - Consider yourself a wine hero if you gift this ingenious wine system that lets you enjoy wines without corking them
For the Dog Lover

BarkBox Subscription, $35 for 1 month subscription - Spoil any dog with a box filled with toys, treats and chews

Custom Dog Portrait, Starting at $47 - Surprise the puppy parent with a portrait of their beloved animal
Sequin PupPillow, $49 - Print your pup's photo on a pillow made of reversible sequins
Furbo Dog Camera + Treat Dispenser, $169 - In addition to a dog camera, this Furbo gadget tosses treats and has 2 way audio that alerts you when your dog is barking
For the Health & Beauty Obsessed

Coffee Body Scrub, $18 - Made from a combo of coffee beans, almond oil and Vitamin E, this scrub buffs away dry, flaky skin and smooths over lumps and bumps leaving your skin hydrated and nourished
Bro Mask, $28 - The age of skincare being only for women is over. Do your man a favor and give him the gift of smooth and hydrated skin
Quartz Face Roller, $28 - Massaging face roller made from quartz helps soothe tired and irritated skin
Moon Juice Beauty Dust, $38 - Herbal Supplement to combat stress and expand your beauty and glow from within
Barry's Bootcamp Classes, $42 for 3 Classes - For the workout junkie who doesn't mess around. This bootcamp is life (and body) changing
Glow Recipe Avocado Melt Mask, $45 - Made by the cult classic Glow Recipe, this K-beauty mask will leave you with a lasting glow
Essential Oil Diffuser, $55 - This modern oil diffuser features 5 timer settings, dimmable LED light and a large water reservoir that allows 10 hours of continuous diffusion
Thrive Market Membership, $60 for 1 year membership - This online health market offers all kinds of food and health products at wholesale price for mega savings
Phlur Fragrences, $88 – This non-toxic fragrance line is vegan and cruelty free, all while giving you invigorating fresh scents

For the Creative
iPhone Camera Lens, $16 - Take professional quality close up images and add 25% width and height to your iPhone photos
Smartphone Picture Printer, $31 - This portable photo printer allows you to instantly print favorite photos from your smart phone
Buddha Board Water Painting, $35 - Learn the art of living in the moment with this drawing board that evaporates your painting and slowly fades your art away
Calligraphy Starter Kit, $45 - Calligraphy beginners kit to teach the art of modern calligraphy
Crosley Radio Deluxe Turntable, $70 - For your cool retro friend, this classic portable turntable has bluetooth compatibility

Fujifulm Instax Instant Film Camera, $108 - Instant Film Camera with auto exposure control and 3 color filters
For the Trendsetter
Geometric Jewelry Tray, $20 - Aesthetically pleasing organization is a must for every trendsetter
Zara Leopard Scarf, $30 - Have you noticed leopard is everything this year?

Zara Black Box Bag, $46 - Every girl needs a staple box bag
Zara Marbled Minaudière, $50 - Add a pop to any outfit with this marbled minaudière

Uncommon James Girl Boss Earrings, $58 - Classic hoop earrings with a geometric twist

B-Low the Belt Transparent Belt, $78 - This acrylic belt is the perfect accessory for any look

Child of Wild Onyx Statement Ring, $88 - Statement ring with a square authentic Onyx stone for the dark and dreamy

Gucci Quilted Leather Cardholder, $250 - Cardholders are a must ever since the mini bag trend has taken over
For Your Secret Santa
Mini Meditation Zen Garden, $15 - Create a peaceful corner in any space with this Tabletop Zen Garden
Diamond Shot Glasses, $15 - Shots are fancier when you drink them out of a diamond
Coffee Mug Warmer, $18 - Electric mug warmer so you don't have to microwave your coffee every 10 minutes? Sign me up
Hot Seat Card Game, $19 - Sick of Cards of Humanity? Try this adult card game to really get to know your friends
The Birthday Book Coffee Table Book, $22 - This astrology book is a great way to spice up any dinner party
Echo Dot Alexa, $25 - This smart speaker is voice-controlled to allow you to play music, control smart home devices, make calls, and more all hands-free
Milk and Cookie Shot Glass Maker, $25 - Cookie shot glass? 'nough said
Tech Emergency Kit, $26 - This tiny case is packed with an assortment of 8 tech essentials
Deep Sleep Pillow Spray, $29 - A pillow spray that is formulated to calm the mind for a deep slumber
Calpak Smart Luggage Tag, $32 - This luggage tag comes with a portable charger inside
Happy Holidays & Happy Shopping!
XOXO, Danielle & Frankie Hajj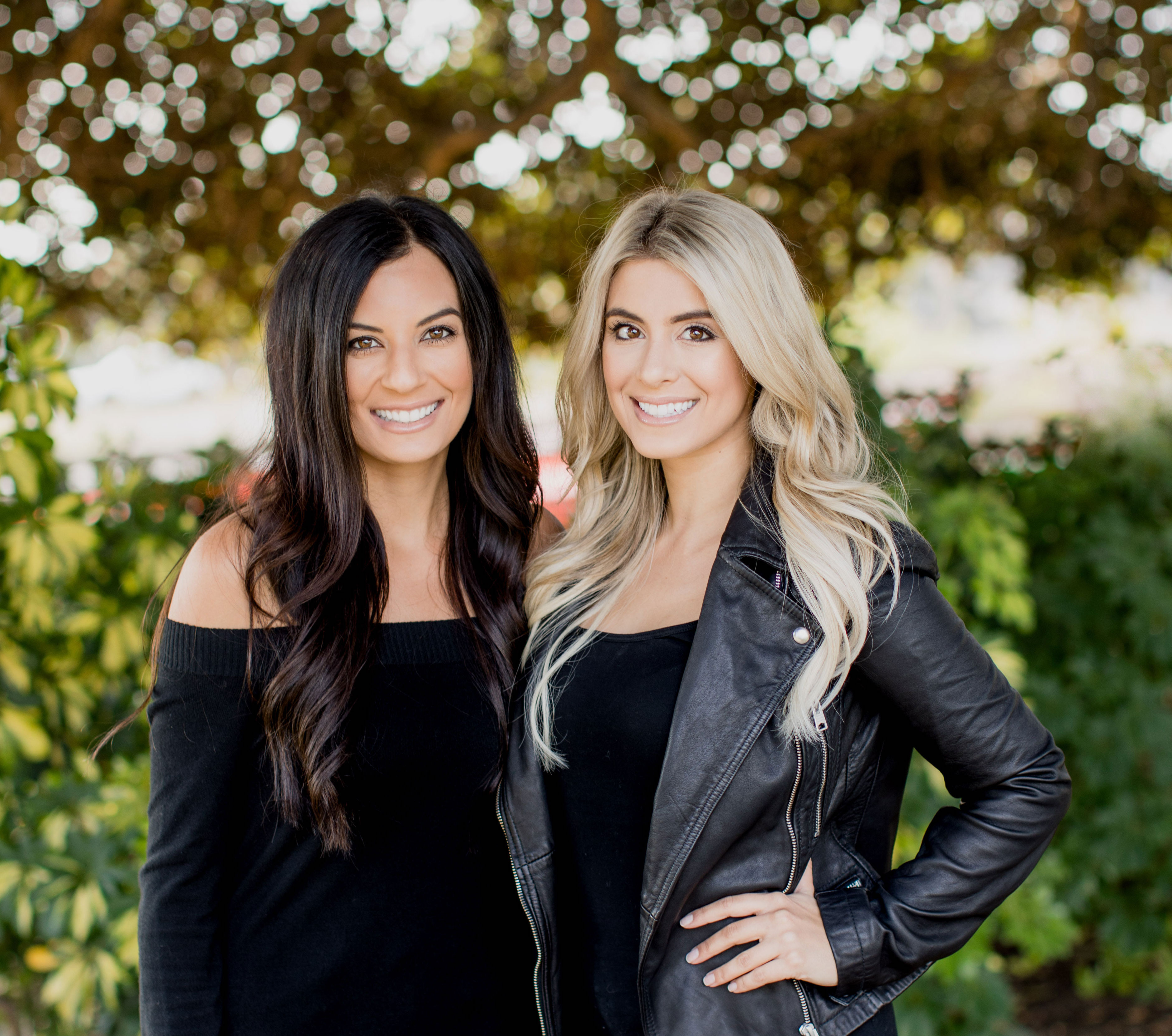 Friend us on Facebook
Follow us on Instagram