Work from Home? This is for You.

How to create the perfect home office.

The home office and WFH is becoming more popular than ever! The internet has created an amazing network of opportunity for people to run their own businesses from home. E-commerce is replacing brick-and-mortar which paved the way for individuals to sell their creations and services online from the comfort of their own home. Even for large companies, working remote and outsourcing jobs has become mainstream.

All that being said, as great as WFH is, creating a home office space is not a simple task. Frankie and I know this first hand as we are currently in the middle of our own home office project. At first it seemed easy – buy some desks, hit up Mac for monitors/ necessary tech accessories, raid West Elm for office décor… Not so much. A home office is about designing a space in your home that transports your mind from being in the spot on the couch where you binge watch tv, to a place where you unleash your inner hustler. The science of interior design comes into play and finding the right balance of comfort and function is crucial. From discovering the right lighting, to ergonomically efficient furniture, to wall décor that is both functional and inspirational, creating a home office is no small task.

Whether you're lucky enough to have a room devoted to your office, or if you are working from the corner of your bedroom, these tips and tricks will help you to manifest an environment to help you stay motivated and keep killing it.
Let There Be Light
We are supposed to keep light out of our direct line of sight, as it strains our eyes. Adjustable lighting is the easiest way to manipulate the direction the light is coming from. Desk lamps or portable light strips are a great solution as they can be placed and adjusted in any setting. And more importantly, cut the glare from your computer screens because it is causing you to squint more! Adding in some ambient light can also help your eyes from the strain of staring at a computer screen for hours on end. Avoiding fluorescent lighting is vital because it can cause migraines and is much more unpleasant for the eye in general.
Color Enthusiast
Color psychology is a real thing and although there is much to be debated about, several studies have explored the relationship between color and cognition. Whether you are someone who loves an accent wall or (you're like me) and you prefer natural tones, figuring out a way to incorporate color in your office space can be both fun and productive!
Low wave-length colors such as light green or blue are said to have a positive impact on focus. In terms of lighting, one study found that blue light increased "alertness and speed of information processing". Yellow has been said to increase self-esteem and the practice of feng shui says to use yellow when you need to brighten and wake up a room. It is especially important when your office does not have much sunlight. On the other hand, you may want to avoid red as other studies have linked red to a negative effect on human cognition.
Lacking room for an office space?
Try a closet office by adding shelving or a desk to a closet. Keep things easy by closing the closet door when you have guests and you never have to worry about it looking cluttered!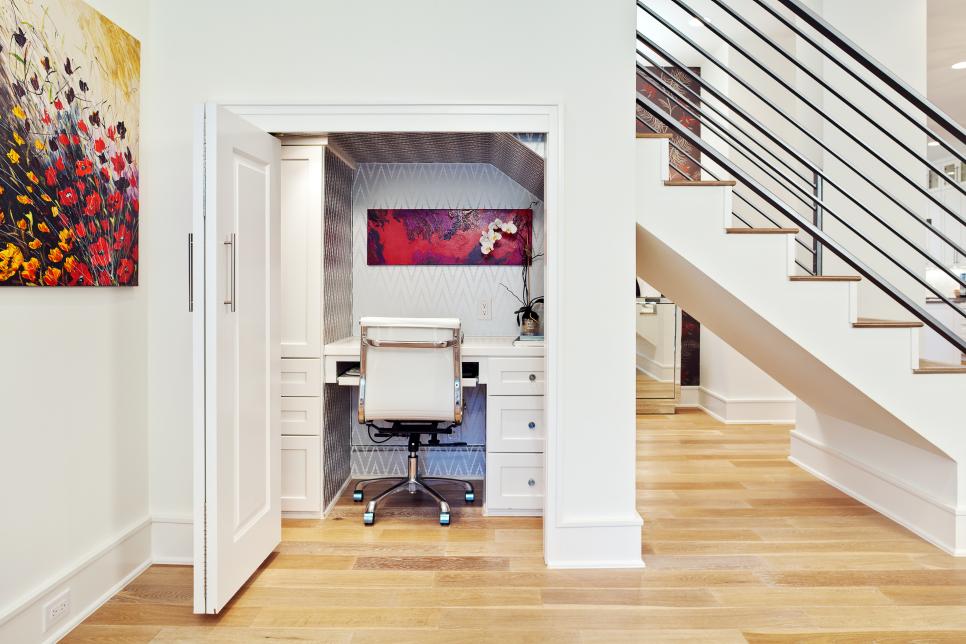 A floating desk is another great option when you are lacking space. Floating desks can be mounted on any wall space and are very minimalist to keep things looking clean. Floating shelves and organizational units can also transform a small space into a functional and aesthetically pleasing office.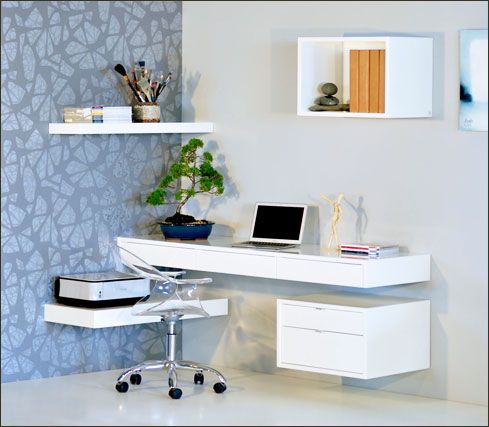 Office Ergonomics
If you spend hours a day at your desk, an ergonomically correct office is the most important. Positioning of your monitor, the chair you sit in, your posture, and support for your arms are a few key points that need to be addressed. Our bodies suffer when we ignore the little things and will come back to haunt us if we don't start correcting them! Maintain a neutral position whether you have a sitting or standing desk. Follow this guide to help you figure out which positions are causing your body stress.
Have Fun With Your Décor
Don't fall victim to a sad and soulless office space. Add a disruptive piece of artwork that gets you excited and motivated to get shit done. Put your favorite books on display and make them stand out so the inspiration from that book never fades. Placing personal artifacts around your office can also drive your hustle by reminding you where you've come from and where you are going. Go all out and mount a neon marquee sign with your favorite quote. Whatever your taste is, decorate your office with a flair that enhances your creativity and gets you grinding.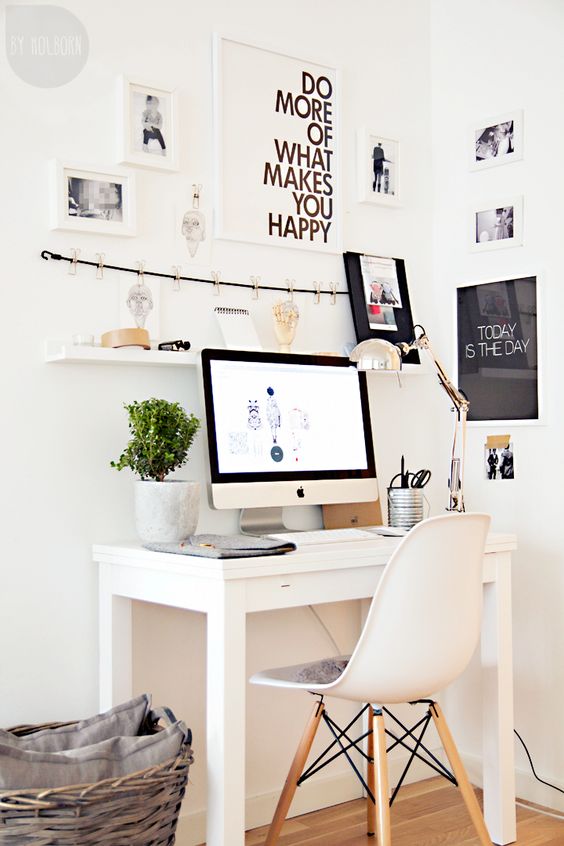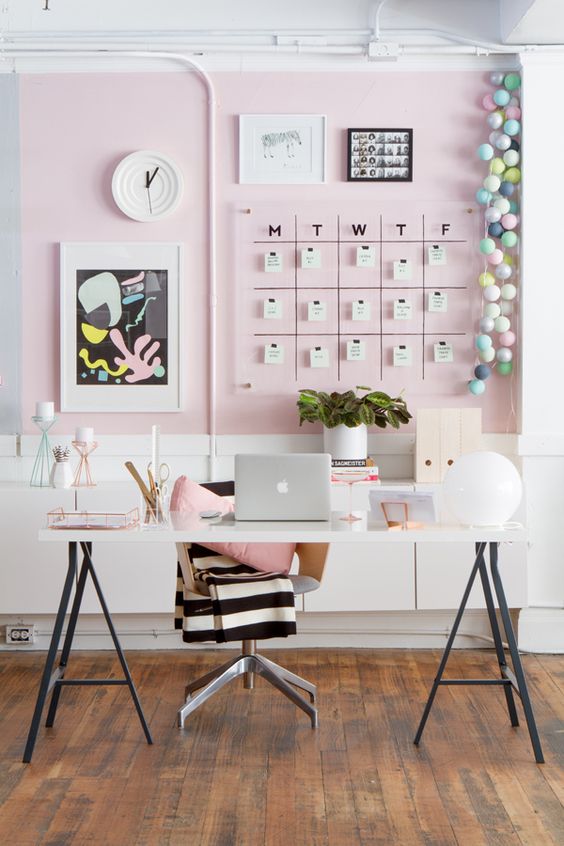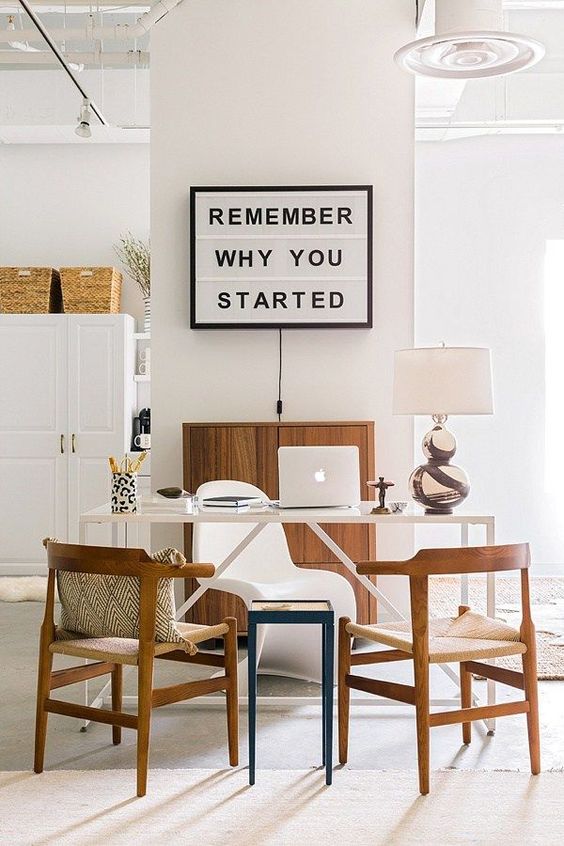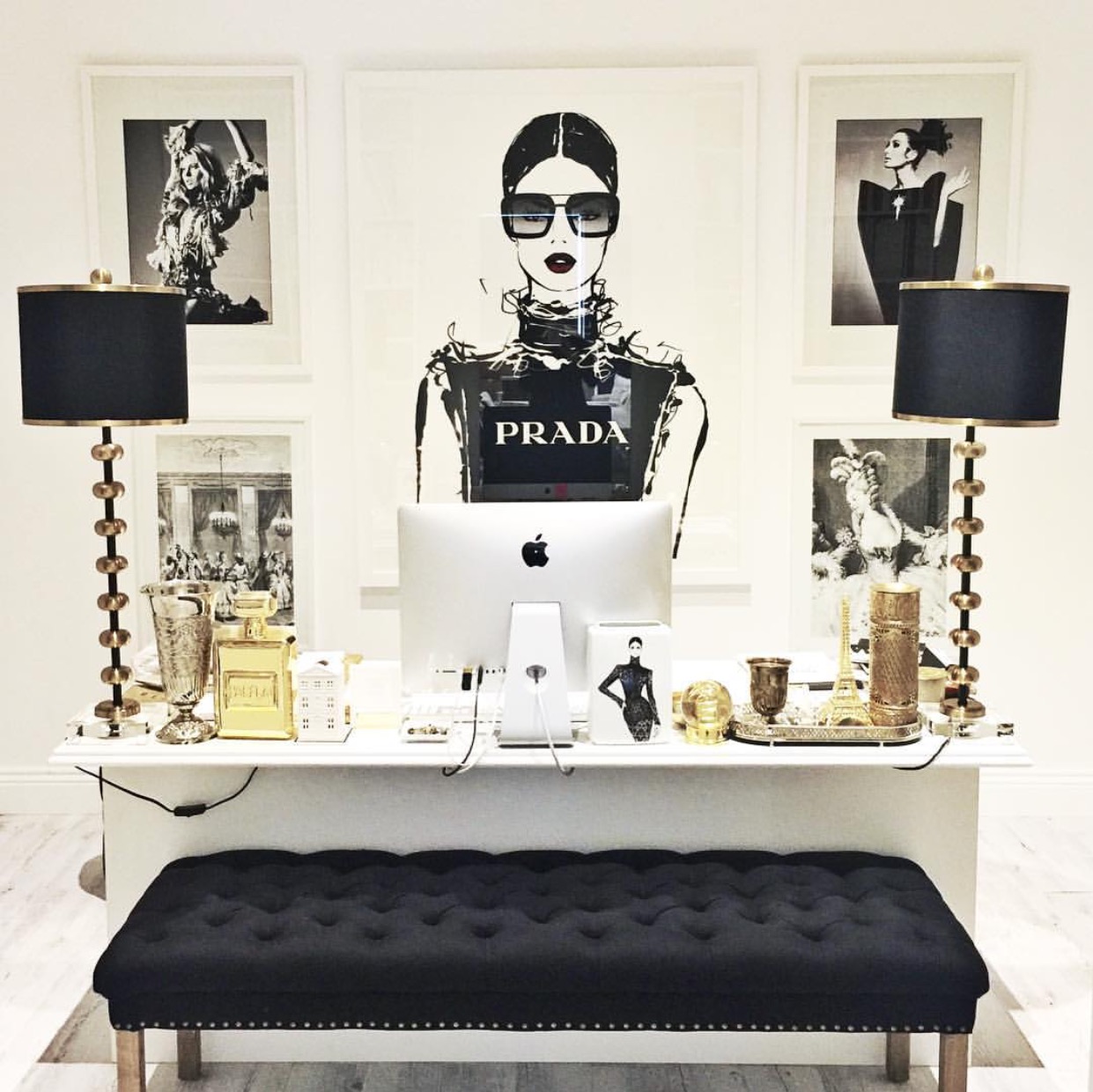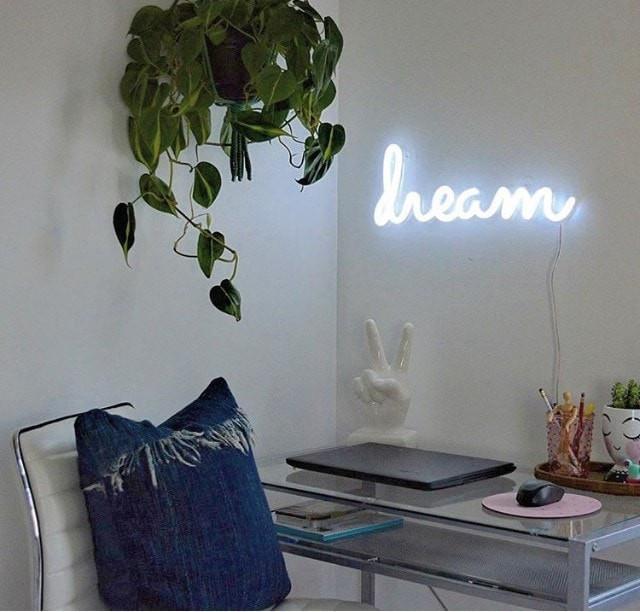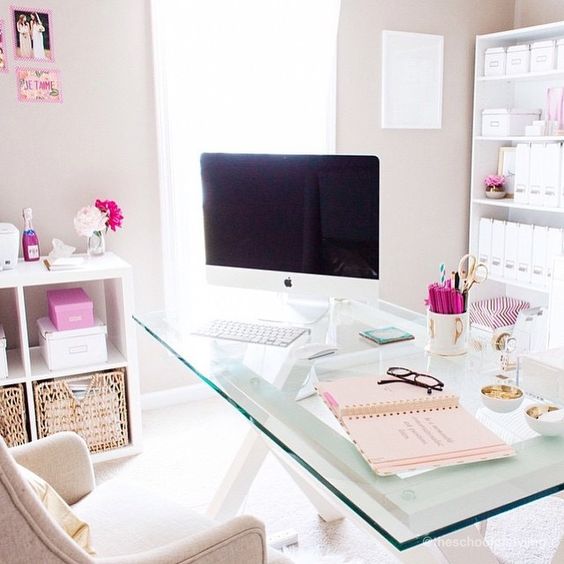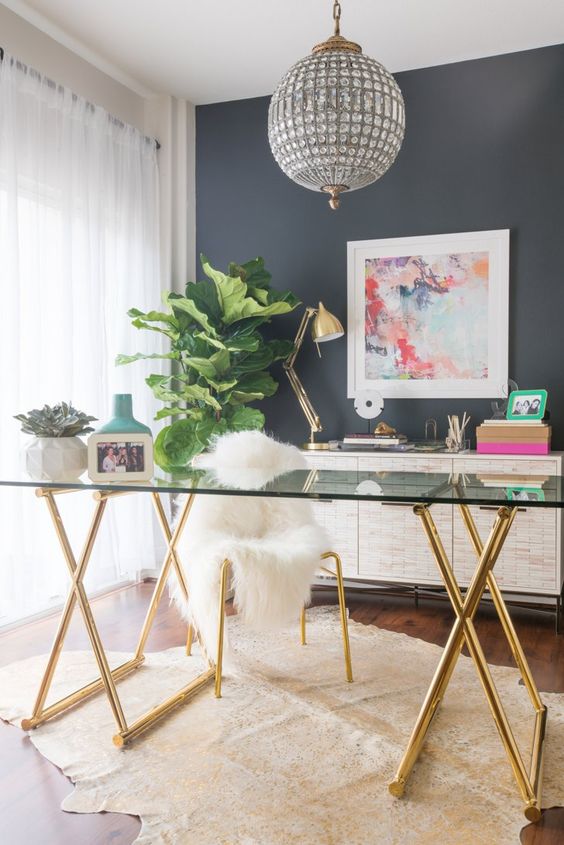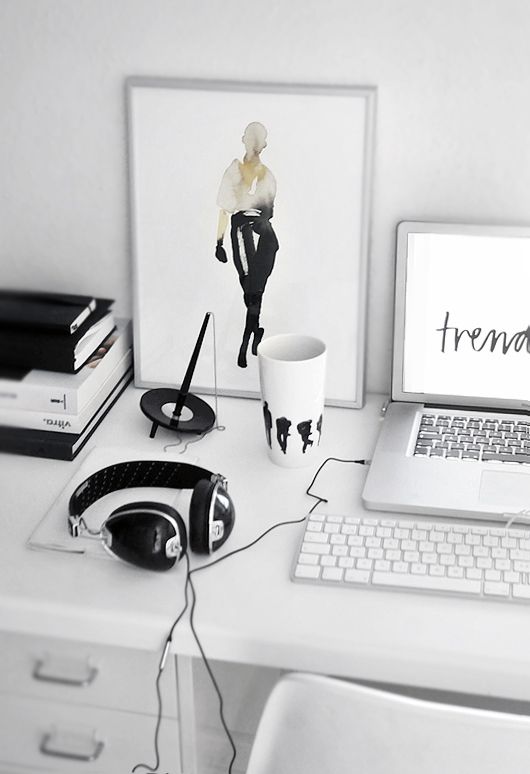 Images via Pinterest
Friend us on Facebook
Follow us on Instagram