In the midst of summer, most of us find ourselves bombarded with BBQs, pool parties, & backyard bashes - making it next to impossible to throw an unforgettable festivity. Lucky for you, you're reading my blog & I'm about to divulge some serious backyard design hacks that would make even the Jones' jealous.
1. Outdoor Tree Shower
Spice up the way you rinse off after a dip in the pool by creating an outdoor shower that is certain to raise eyebrows. By wrapping a garden hose up a tree and then screwing a shower head onto the end, your guests can enjoy a rinse without having to step foot into your home! Step up your game by wrapping lights around the hose...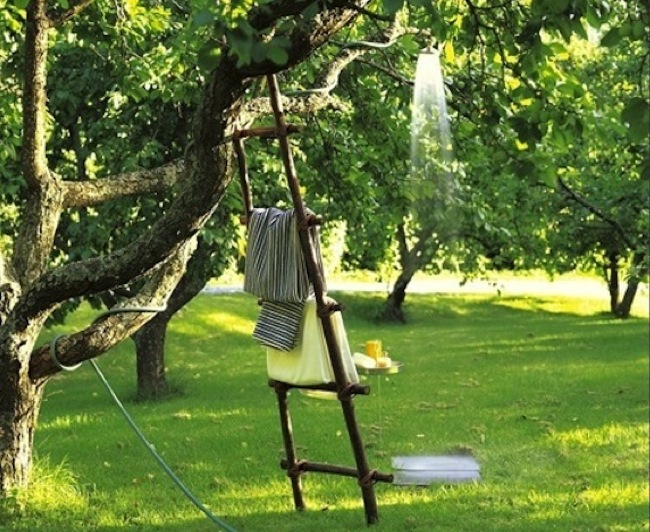 2. Integrated Patio Table & Cooler
We are all way too familiar with the famous Igloo cooler, typically found in a red, white or blue (how very patriotic). While these coolers are practical for keeping beverages icy, they can be somewhat of an eye sore and tend to clash with almost everything else at your sophisticated and classy backyard fiesta. Instead, cut out rectangular sections in your patio table and insert a makeshift cooler into the holes. Don't forget to either make it removable or insert a drain so excess water doesn't just sit there!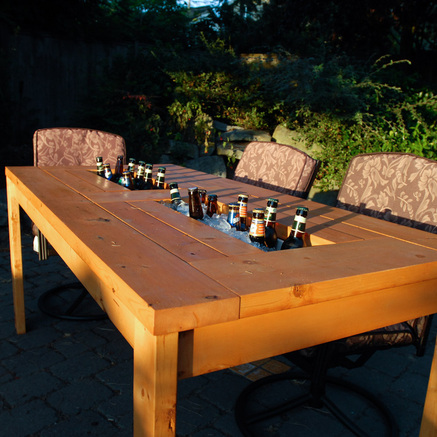 3. Wooden Daybed
Outdoor/ poolside daybeds aren't just for Vegas ... make your backyard the next neighborhood hot spot with a few planks of wood and an oversized cushion or mattress. Dress it up with pillows or take it up a notch by adding a canopy. VIPs only.
4. LED Volleyball Net
Don't let nightfall intrude on your partying! Lighting can be one of the most challenging aspects of keeping guests dancing after dark, so coming up with fun ways to brighten things up is imperative. Wrapping LED string lights around your volleyball net not only illuminates your yard, but shows off some serious creativity!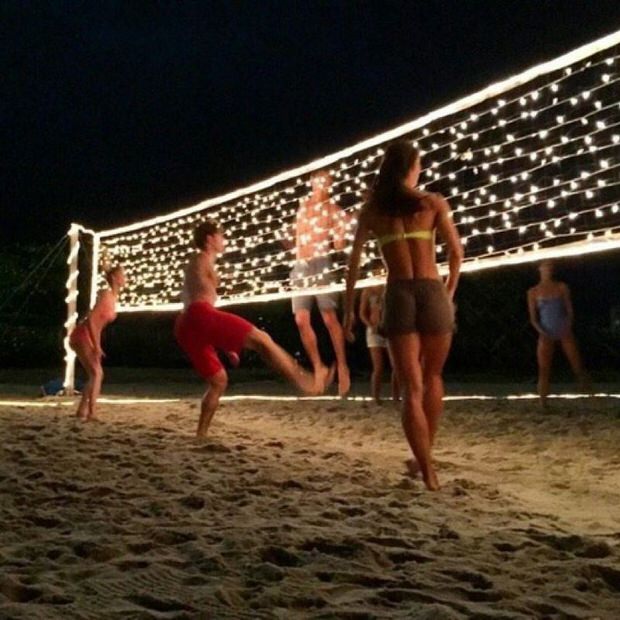 5. Giant Allium Flowers
When it comes to decorating your outdoor space, take it back to the basics and let nature do all the wow-ing. Planting Giant Allium Flowers all over your garden will give your backyard an Alice in Wonderland-like ambiance, sans the Johnny Depp. Blooming in spring and early summer, this plant is the perfect accessory to your seasonal soiree.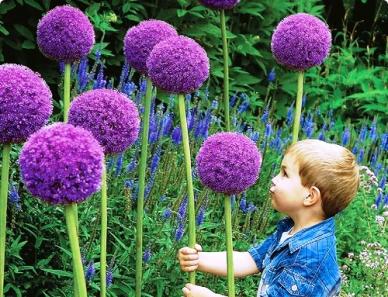 Friend us on Facebook
Follow us on Instagram
Add us on Snapchat: SistersSellSD